Upcoming events
Charlotte Harding: Iorsa
Dvorak: Quartet No.13 in G major, Op.106
---
Past events
Ireland Tour with the National String Quartet Foundation with a review of brilliant Czech classics and Deirdre Gribbin's luminous 'Somewhere I have never travelled.'
Ireland Tour with the National String Quartet Foundation with a review of brilliant Czech classics and Deirdre Gribbin's luminous 'Somewhere I have never travelled.'
Ireland Tour with the National String Quartet Foundation with a review of brilliant Czech classics and Deirdre Gribbin's luminous 'Somewhere I have never travelled.'
Ireland Tour with the National String Quartet Foundation with a review of brilliant Czech classics and Deirdre Gribbin's luminous 'Somewhere I have never travelled.'
A tour with the National String Quartet Foundation of Ireland. Works by Rachmaninov, Gribbin, Dvorak, Schubert and Smetana in various venues including the National Concert Hall in Dublin.
A fun children's concert at Middle Temple Hall to raise funds for Orpheus Centre Trust. Sir Richard Stilgoe narrates The Snowman!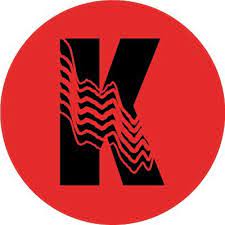 We kickstart our Kings Place residency with two stunning works and begin our survey of Dvořák's imaginative and joyous late string quartets.
Audience are invited to have a drink and meet us afterwards in the Kings Place bar.
Scubert: Quartetsatz in C minor
Dvořák: Quartet in F major, Op,96, 'American'
Piatti Quartet and Friends
Brahms: Sextet in B flat major No.1, Op.18
Tchaikovsky: Souvenir de Florence, Op.70
Cello: Jonathan Aasgaard
Viola: Rachel Roberts
Schubert: Quartetsatz in C minor D703
Dvorak: Quartet in F major, 'American', Op.96
Brahms: Clarinet Quintet in B minor, Op.11
Clarinet: Sacha Rattle
Purcell: Chaconne in G minor, Z.730
Charlotte Harding: Iorsa (Scottish première TBC)
Mendelssohn: String Quartet No.1 in E flat, Op.12
Smetana: String Quartet No.1 in E 'From My Life'
Vaughan Williams: Three Preludes on Welsh Hymn Tunes
Rachmaninov: String Quartet No.1
INTERVAL
Charlotte Harding: Iorsa
Smetana: String Quartet No.1 'From My Life'
Joseph Phibbs: Cantus after Bach (Cantata BWV 4)
Vaughan Williams: Household Music – Three Preludes on Welsh Hymns
Rachmaninov: Romance from Quartet No. 1
John Ireland: Holy Boy
Mendelssohn: Quartet in E flat major, Op. 12
We will be delivering Cavatina workshops in June to schools local to us in London. Other opportunities to hear chamber music by members of the quartet this month include Schuberts' Trout Quintet at St. Catherine's Church, New Cross Gate with pianist Jocelyn Freeman
Vaughan Williams: Household Music, Three Preludes on Welsh Hymns
Charlotte Harding: Iorsa (Piatti Commission 2022)
Rachmaninov: String Quartet No.1
Smetana: String Quartet in E minor, 'From My Life'
Phibbs: Cantus, After Bach
Schubert: Quartetsatz in C minor
Mendelssohn: Quartet in E flat major, Op.12